Alexandra Daddario after making her acting debut on the long-running soap opera All My Children, Alexandra Daddario found her first major breakthrough from starring in Percy Jackson & the Olympians: The Lightning Thief, as well as its 2013 sequel, for which she went blonde to match her character's hair color from Rick Riordon's original novel. The actress' roles have only increased in variety since, in front of and behind the camera, such as the 2019 romantic comedy Can You Keep a Secret? which she both starred in and served as executive producer for.
There are even more interesting things to learn about this talented beauty beyond the big (or small) screen. Just take these six enlightening bits of Alexandra Daddario trivia as evidence.
Also read: Bay Watch Actress Alexandra Daddario

Bay Watch Actress Alexandra Daddario
Alexandra Daddario Could Have Followed In Her Lawyer Parents' Footsteps
Despite starting out quite early at just 16 years old as part of the cast of All My Children, acting was not the first career aspiration for Alexandra Daddario, who was born on March 16, 1986, to Richard and Christina Daddario, who are both well-known attorneys. In 2013, after being asked by Interview Magazine if she was "the black sheep" of the family growing up, the actress replied that a career in law was actually something on her mind given her upbringing, but thankfully, her parents responded well to her eventual decision to pursue acting instead. She even cites her mother's early days as a model as a possible reason for the support.
Alexandra Daddario's Brother Is Shadowhunters Star Matthew Daddario
At 34, Alexandra Daddario is the oldest of three children, all of whom have defied their parents' law-based influence and went on to lead acting careers. While the youngest sibling, 27-year-old Catharine, has earned modest success so far with TV appearances and roles in small film productions, Alexandra's younger brother, Matthew Daddario, has already been hitting it big in films like Delivery Man, opposite Vince Vaughn, and the 2016 update of Eli Roth's Cabin Fever. Yet, the 32-year-old really rose in popularity from playing Alec Lightwood on Shadowhunters, Freeform's supernatural series based on Cassandra Clare's The Mortal Instruments books.
Alexandra Daddario Could Not Predict The Impact True Detective Would Have On Her Career
Even after breaking out in 2010 as Annabeth, the daughter of Athena, in Percy & the Olympians: The Lightning Thief, Alexandra Daddario claims that her career really began to take off until she appeared on the first season of HBO's True Detective. After struggling to be taken seriously as an actress for years, she began to earn more attention after playing Lisa Tragnetti, who is often remembered for her nude scene on the highly acclaimed anthology crime drama. Despite the risk she knew she was taking, Daddario would reveal to THR years later that it was worth, stating the following:
"I didn't expect it to take off in the way that it took off. I was actually kind of afraid of getting naked and what that would mean, but I was willing to take that risk because of the people that I would have the opportunity to work with. So, no, I wasn't aware of what it was going to do for my career to the extent that it did — or that it was as unique as it was".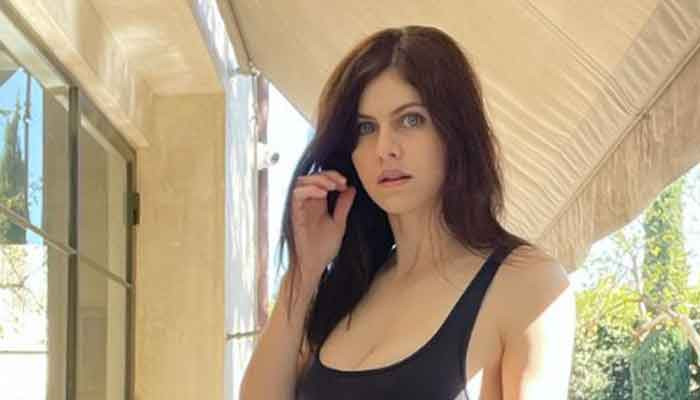 Before Starring In San Andreas, Alexandra Daddario Experienced Real Earthquakes
One of Alexandra Daddario's biggest roles to date is Blake Gaines, the resilient daughter of Los Angeles rescue pilot Ray (Dwayne Johnson), in the "groundbreaking" disaster flick San Andreas. The actress actually had some early preparation for her performance, having endured several earthquakes since moving to LA, but none as cataclysmic as what takes place in the 2015 film (the follow-up of which has been announced). In an interview with Den of Geek, Daddario described the "little" events as nothing major, with no damage caused, and her frightened pet dog jumping into her arms as the worst of the ordeal.
On Her 32nd Birthday, Alexandra Daddario Gifted Her Own Time To Charity
When she is not saving the world from mythological creatures, natural disasters, or unruly beachcombers, while off-screen, Alexandra Daddario likes to put in the time to make a real difference in the world as an activist participating in several helpful causes. In fact, on her own birthday in 2018, she decided to be the one to give a gift. She dedicated her own time to helping the United Nations Foundation's Nothing But Nets campaign and The Elizabeth Taylor AIDS Foundation raise funds to provide children with nets to protect them from disease-carrying mosquitos in Malawi, an African nation that the actress had previously visited as a humanitarian effort.