Stop that aimless late-night scrolling and learn how to make some actual cash from your Instagram addiction…
There are three ways you can use your social media channels to make money:
Brand promotion,
Affiliate marketing,
Creating online resources.
1. Promoting brands and marketing
One of the most common ways to make money with social media, particularly on channels like Instagram, YouTube, TikTok, and blogs, is by promoting brands or their products.
There are a few different websites and apps out there which make it really easy for you to do this, and here are two of the best:
TRIBE Influencer: On this app, the focus is on the quality of the content rather than the number of your followers. You choose from a selection of briefs that will outline exactly what kind of post the brand is looking for, plus any things they want to be included, such as a hashtag or discount code. You create the post (on Facebook, Twitter or Instagram), set your price and submit it for approval. Of course, the downside to this is that you might spend ages creating the perfect post only for it to be declined – but at least you can get stuck in regardless of how many followers you have. Check out Tribe
2. Use affiliate links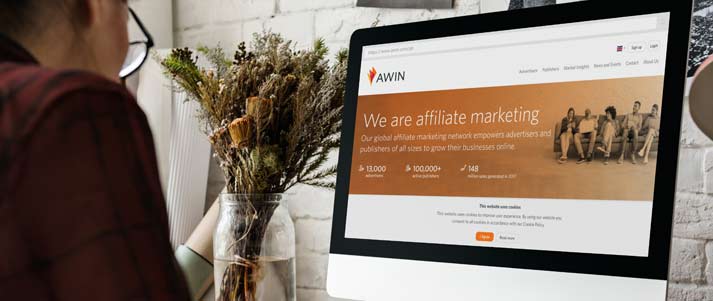 Affiliate marketing is a form of passive income that's similar to promoting a brand, except you need your followers to click on a link and make a purchase in order to earn you some commission.
For example, if you're promoting a hotel, you need your followers to click your link and make a booking at the hotel – then you'll earn a share of the profit.
How does affiliate marketing work?
Use networks like Clickbank and Affiliate Window to find affiliate programmes that work for you. They have hundreds of thousands of products to choose from, but you obviously need to find something that's relevant to your subject area.
Make sure to do your research beforehand so you know exactly what you're going to be promoting, and that you're comfortable associating yourself with that brand.
And don't forget to check the Ts&Cs, as some brands have specific rules on how you can, and can't, promote their products.
You can also try becoming an Amazon Associate, allowing you to earn commission through affiliate links for promoting Amazon products.
3. Non-fiction resources and digital products
This is great if you've already got knowledge in a niche or specific subject area, but it doesn't happen overnight.
You have to establish yourself as an authority in a subject, either via a website or social media channel, and you can then start selling your eBook, email series or audio/video course.
In this case, the quality of your followers is definitely more important than the quantity. You want people who will engage with you on the subject and will invest in you enough to buy your products.
There are a whole load of sites out there designed to help people sell their products online.
Services like Gumroad, Sellfy and Udemy allow you to set up your own 'shop' to sell products: they'll deal with the payment process, delivery of the product (providing it's digital) and the marketing, so all you have to do is focus on producing really high-quality stuff.
Just be aware the sites will take a chunk of the profit you make from each sale, which can be as much as 10%.