Sharapova won her first title on the red clay in 2010 at the Internationaux de Strasbourg, where she qualified through a wild card and advanced to the finals where she defeated Kristina Barrois and won her 22nd overall title.
Also read: Amazing Facts and Figures behind the illustrious career of Maria Sharapova!

Amazing Facts and Figures behind the illustrious career of Maria Sharapova!
Gaining The Glory Back
Sharapova defeated Alexandra Dulgheru in the quarterfinals of the 2011 Sony Ericsson Open in a match that lasted for 3 hours and 28 minutes, turning out to be the longest match of her career. She made her way to the finals but lost to Victoria Azarenka. Because of these hard-fought matches, she regained her position in the top 10 for the first time after February 2009.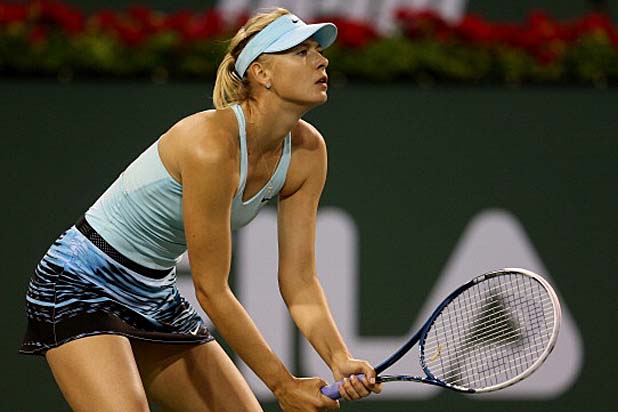 Biggest Clay Victory In 2011
Maria Sharapova bagged her biggest clay victory when she participated in the 2011 Internazionali BNL d'Italia and seeded seventh, she defeated Caroline Wozniacki, the top seed, in the semifinals and sixth seed Samantha Stosur in the final to get her best clay court victory to date.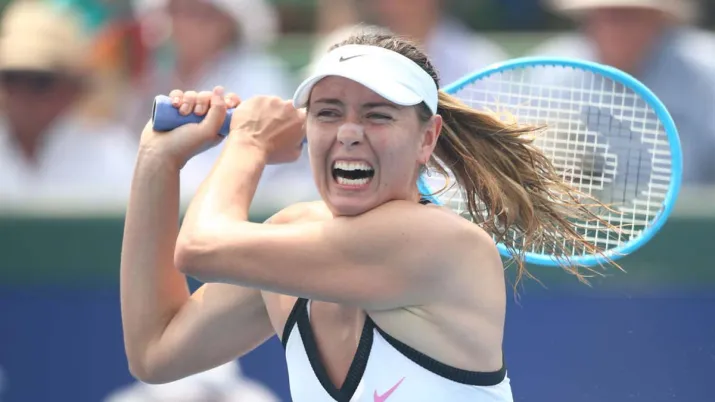 Regained Top Positions
Sharapova started gaining momentum and continued her winning streak. She contested in the 2011 Western & Southern Open, where she beat former world No. 1 Jelena Jankovic after a 2 hour and 49-minute struggle, making it the longest final of WTA history and taking her rank up to No. 4. In the U.S. Open Sharapova reached the third round, but because of a fall in other player rankings, Sharapova became world No .2.
Return To World No. 1
Sharapova in the French Open in 2012 defeated Alexandra Cadanțu and Petra Kvitová to make her way to the finals. On reaching the finals, she recaptured the world No. 1 ranking, and she also defeated Sara Errani in the final for her first French Open title. After winning it Sharapova became the tenth woman to complete a Career Grand Slam by winning the French Open victory.
Shining At Olympics, 2012
During the French Open, the Russian Olympic Committee asked Maria Sharapova to carry the Russian flag in the Olympic Games. She also participated in the Summer Olympic Games in London. She defeated former No. 1 Kim Clijsters, and in the match to reach the Olympic final she defeated Maria Kirilenko but then lost to Serena Williams, and so took home her first silver Olympic medal.
28th Career Title In 2013
Sharapova's brilliant performance at Indian Wells resulted in defeating former No. 1 Caroline Wozniacki after an hour and 21 minutes in the final. This was Maria's 28th career title win and second at Indian Wells. This win let her stand at No. 2 in the world just behind Serena Williams.
Maria Sharapova and Serena Williams
Maria Sharapova and Serena Williams have played around fourteen matches and Sharapova has won only two: one at tour championships in Los Angeles in 2004 and another at Wimbledon. Serena's wins include the latest Sony Open final held on March 30, 2013.
Maria Sharapova Roundup
Maria Sharapova has an 80% winning record in her singles matches; she has won 495 and lost 118 in singles, and currently is world No. 2. She has won four Grand Slams: Wimbledon in 2004, U.S. Open in 2006, Australian Open in 2008, and the French Open in 2005. She also won a silver medal in the London Olympics 2012.